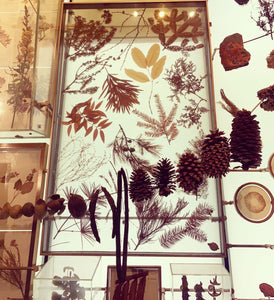 Celebrating 150 Years: The American Museum of Natural History
   The American Museum of Natural History (AMNH) is in the midst of celebrating its 150th anniversary and offering a multitude of new exhibitions, programs, and events leading up to the opening of its new "Richard Gilder Center for Science, Education, and Innovation".
  The museum was always my favorite place as a child, and my parents and grandparents would take us to roam the halls for entire days, from opening until closing. We'd create entire stories about what was happening in the dioramas, and which person resembled which creature the most.
  It was a beautiful age to be allowed to explore and imagine, and I am so happy that they'd been so supportive in my studies and the path I have chosen for my life. I am on a continuous path of learning, and the museum is still a lovely place to escape to and nurture the inner-child within.
  Check out their current programming, which includes a live butterfly exhibit, and a "Trex: The Ultimate Predator" exhibit starting on March 11!
---